Assignments are a-plenty and exams around the corner. If you're not already stressing, you will soon be stressing. We've put together a few things that are guaranteed to help you stress less.
Sloth Tea Strainer
Herbal tea is a natural de-stresser. Why not jazz up your cuppa with this adorable Sloth tea infuser?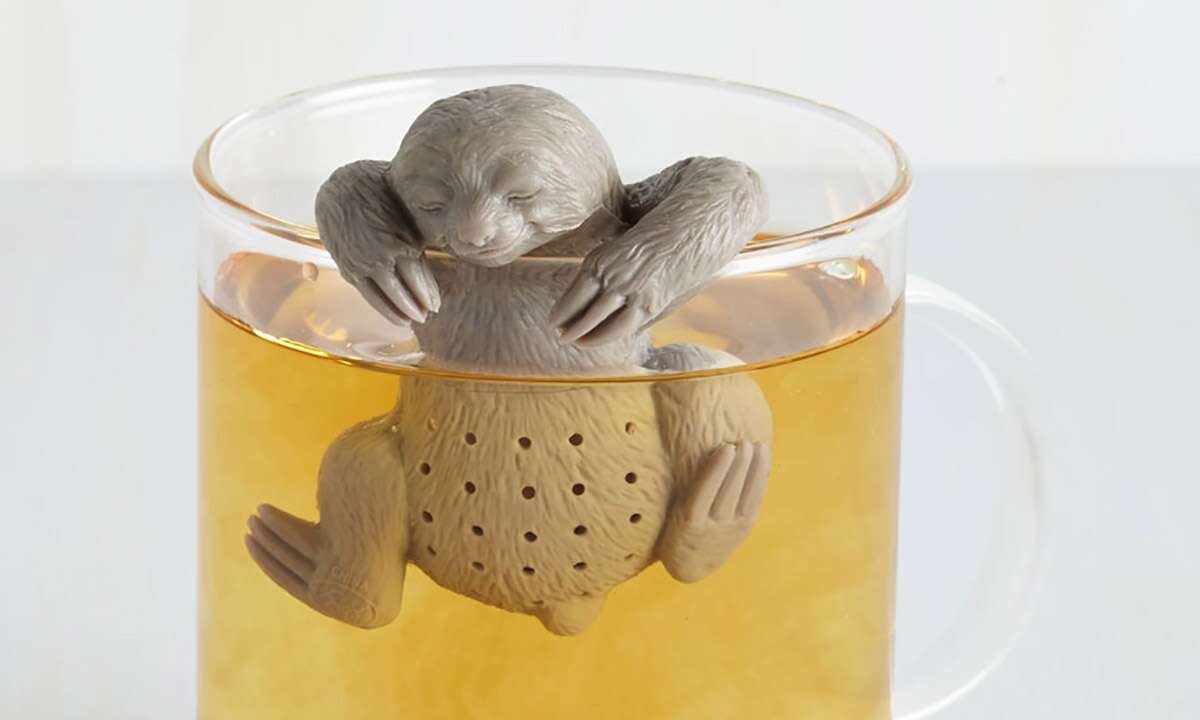 Kitty Roo Jumper
Cuteness sourced from cats has been scientifically proven by real scientists to reduce stress. The kitty roo will combine the convenience of a kangaroo's pouch with a cats mind healing cuteness to help you cuddle your stress away.
Kitty Roo – Hoodie with Cuddle Kangaroo Pouch for Dogs & Cats
A  Decorative Throw
Is the mess and clutter of your house stressing you out? Don't bother cleaning it up, just cover it with a classy throw. Because hiding from your problems is the best way to conquer them.
A Paper Shredder
Anyone who's been an adult for any length of time knows that good news never comes through the mail. Avoid the stress of opening your mail by investing in a paper shredder. Also convenient when receiving invites to your ex's wedding or throwing a Wolf of Wall Street party.
The Little Book of Calm
When you're stressed out the only thing better than good advice is hilarious advice. Hit up this conveniently travel-sized self help book to get the best-worst advice you'll ever read.
If tea, cats, and pop psychology haven't cured you yet you might want to think about getting some help from our great university. A good start is to make sure your hooked up with an Arc membership. Arc regularly runs events that are free, fun and social. There's nothing like a good time to help you unwind.
Speaking of Arc, this week is Stress Less Week! A week of helping students put their health and happiness first,  providing students with some real help and a little bit of fun. It include classes, workshops, a craft corner, yoga, free chai, silent disco free hugs, free massages and so much more!
Comments
comments