Detangling earphones is always a mission and a half. Luckily, Blitz were sent some Snapbuds to make our lives that little bit easier.* But do they actually solve the tangling issue? I put them to the test.
Snapbuds claim to be the world's best earbud or earphone detangling system. The Snapbuds are comprised of a series of magnets which attach to the earphone wires holding them in place once coiled.
I was a little hesitant about mixing magnets and electronics – an irrational fear remnant from the 90s – to begin with. However, my hatred for tangled earphones won out, and I decided to give these a go.
Initial Thoughts
Although you can get customised Snapbuds, these ones were plain white and overall unremarkable. They were actually a little bigger than I thought, and I did wonder if they would make my earphones look strange (SPOILER: they did).
Attachment
Taking them out of the packaging, I immediately noticed that the magnets were fairly strong. Lining up the earphones with the guide provided, I was able to quickly and easily attach the Snapbuds.
I decided to go with the original wrap, which uses nine of the ten Snapbuds. While the description says that they will be stuck in position once attached, there was a little give and it was possible to slightly adjust them.
With magnets in place, I attempted to attach the anchor piece. However, after 15 minutes of failure, I decided it would be fine without. The product is described as a solution for Apple earphones, but my earphones are ancient, so that might have been to blame.
Putting it to the test …
Successfully attached, it was time to test the Snapbuds out in the real world!
I initially coiled the earphones neatly and this did for the most part keep my earphones tangle free. The only downside was that it did take a little time and concentration to try and align the magnets when coiling the earphones.
As the magnets are fairly strong, I wondered if the Snapbuds would keep my earphones tangle free, without being coiled. Throwing the earphones into my bag, I wasn't disappointed. The earphones clumped together nicely and were easy to pull apart*.
* If you pull them apart gently. Yanking the earphones can get them more tangled with wires wrapping around the magnets, as I found out the hard way.
The Snapbuds also stick well to metal, and you can feel the resistance when pulling it away. The company does claim that they can hold the weight your phone, but I didn't test that out.
Verdict
They work!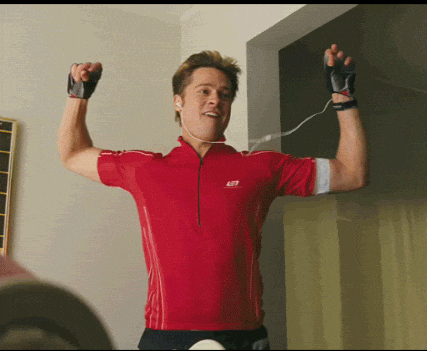 Even without the anchor, the Snapbuds worked nicely keeping my earphones tangle-free both coiled and on it's own. Having tried many other detangling products, I was initially a little skeptical, as well as concerned about the magnets. However, the Snapbuds won and didn't destroy my phone in the process (so far).
In terms of aesthetic, the Snapbuds are fairly obvious, but I didn't get any weird looks and you do stop noticing after a while.
One thing that did slightly annoy me was how strong the magnets were. When wearing my earphones, the upper Snapbuds had a tendency to snap together. While this didn't actually have an effect on the earphones or how comfortable they were, there was a pretty loud clicking noise.
The clicking noise also occurs when coiling the earphones, but it was not as annoying as when it unexpectedly clicked.
Final Remarks
Overall, the Snapbuds worked well and are an efficient detangling system.
They are designed for Apple earphones, so they might not work as well if you have a different brand of earphones.
They are also permanent, so if you want to try them out it is a commitment. This does mean that you will need more than one set if you have multiple pairs of earphones or get a new pair.
Snapbuds launch in Australia on June 14. They are running a crowdfunding campaign on Ready Fund Go. To register your interest as an early adopter and snap up the first round of Snapbuds, register.
*Although Blitz were sent this product, all opinions in this article are genuine.
Header Image: Provided by Snapbuds
Comments
comments