Blitz caught up with Demi, the Festival of Sport Coordinator to learn more about the event, and why we should take Rhianna's advice and werk, werk, werk, werk, werk (out), whether we're a couch potato or the next Olympian.
If you had only 30 seconds to sell the Festival of Sport, what would you say?
Festival of Sport (FOS) is a fun-filled, three day event promoting sport on campus. We have so many awesome activities planned and best of all, they're absolutely free! There's social sport competitions, bubble soccer, tug o' war, rock climbing, snow cones, Bike 'n' Blend and loads more (including a mystery event). Come down on Tuesday – Thursday in Week 2 to experience all the fun and excitement happening on the Village Green.
If we're not the athletic or active type, how can we get involved?
Arc Sport has over 30 Clubs ranging from Aikido to Underwater and even an Outdoors club, so you don't need to be athletic or "sporty" to find something you love. I just want students to just have a go and try something new. To help students try new things, I've introduced Beginner Courses for FOS this year. Students can have a taste of the things our Clubs do before committing. The best thing is that you don't need any experience to join in on the fun!
Of all the events, what one do you think will be the most popular?
Our Social Sport Competition always attracts a lot of people. This year, along with the regular sports like Touch, Futsal, Volleyball and 3v3 Basketball, we have two new sports – Dodgeball and Netball 5s. I think Rock Climbing and Bubble Soccer will also be popular, and finally our main events, Silent Yoga Disco and the Mystery Finale.
What event are YOU most looking forward to? Where would we find you?
Can I say all the events? – haha! Pro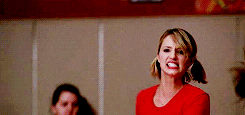 bably the big finale, which is on Thursday. For the last day I envision everyone pumped from an awesome Festival, playing social sport finals, having a mad sugar rush from all the free snow cones, adrenaline pumping from Rock Climbing and trying out all the beginner courses. And – BAM – one massive, exhilarating event to finish it all off. I'm so excited to see everyone having a great time, right 'til the end.
We hear you're looking for volunteers! How do we get involved, and what would we be doing?!
We're aiming for over energetic and hard-working 3000 students to be involved both as volunteers and participants. Vollies can get involved here. We'll specifcally need help with Social Sport, Arc Sports Challenge, Table Tennis Tournament, Tug O' War and Snow Cones! Our vollies always have fun at FOS, and depending on the time put in, they can get a very stylish FOS singlet or bucket hat.
Why is the Festival Of Sport important and what does it mean to you? What do you want people to get out of it?
I want to change the perception that you need to be athletic, coordinated and fit to be able to play sport. Sport is about so much more than that – it's about making friends, challenging yourself, learning new skills and having a great time.
RAPID FIRE
I hear you're a Disney and Marvel fanatic, what are your top three must-see movies?
In no particular order Moana, Lilo & Stitch, Deadpool.
Beverage of choice?
Strawberry Milkshake.
Strangest sport you've heard of?
Cheese Rolling. I've never done it but if there's one way to get me to run it's by chasing a 4kg cheese down a hill!
Comments
comments