Tofu sushi
(Image: breakfastdramaqueen.com)
Even if you have the coordination of a baby giraffe, making vegan sushi is easy.
All you'll need is;
sheets of seaweed
sliced veggies of your choice (recommendations: carrot, cucumber, avocados and flavoured tofu)
sushi seasoning/ vinegar
sushi rice
Boil rice, cut veggies, roll up ingredients. There you have it, your perfect snack, simple and tasty.
Vegan Hotdogs with Bacon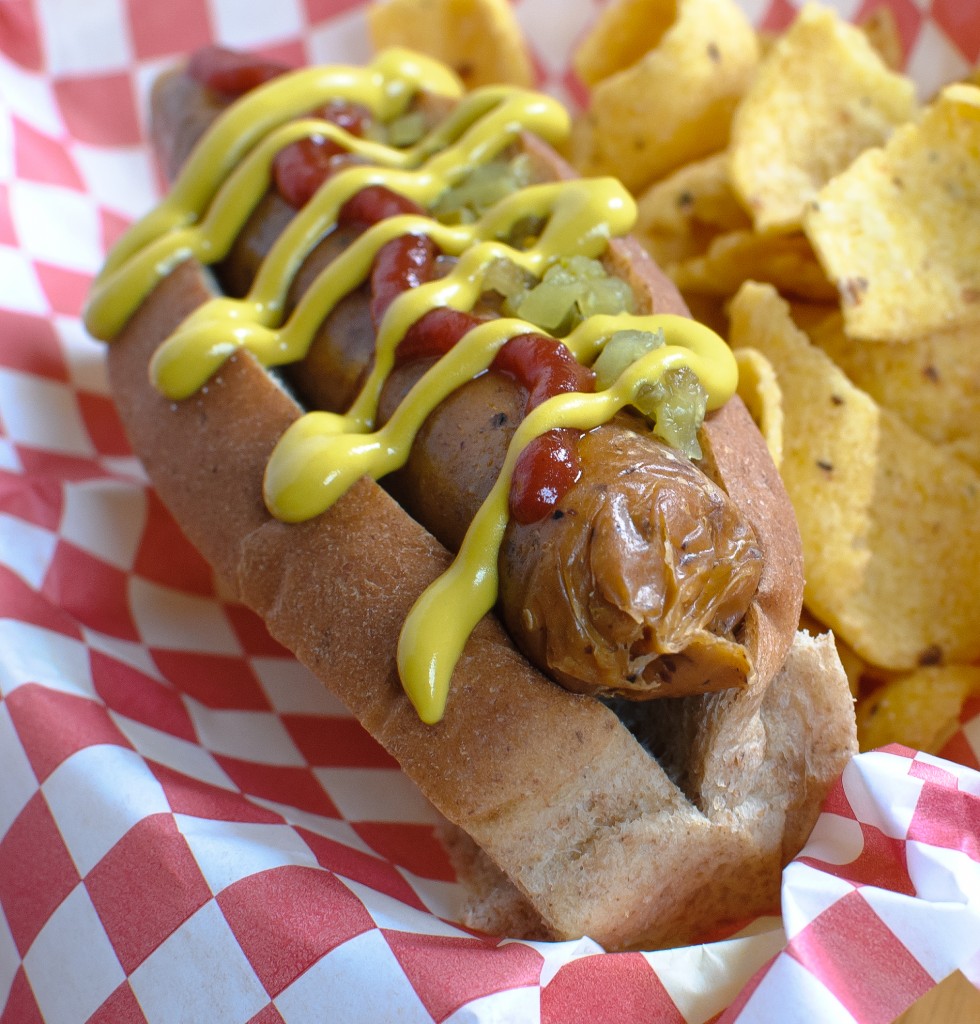 (Image: baked-in.com)
Yes, the bacon is vegan. This is my go-to food after a big night because it's so tasty and easy to make. Amazingly, every supermarket I've been to stock vegan bacon and sausages. All you need to do is put them in a bun, throw in some fried onions and tomato sauce (not all BBQ sauces are vegan) and voila, you have a perfect pub snack without harming any animals in the process.
Falafel
(Image: minimalistbaker.com)
For those of us who love greasy food with our drinks, this killer falafel is easier than downing a pint.
You'll need;
kale
chickpeas
flour
garlic, lemon, cumin, tahini (and herbs and spices of your choice)
This is slightly harder than the sushi, so let me give you the John Seroukas-certified way: mix the first three ingredients together, add lemon and oil to bind the mix. Then add herbs and spices after putting the mix into the processor.
Comments
comments